Yay for another blog swap!
This time the adorable Casey from Stress Case and I have switched places,
Leave lots of love, and enjoy a "Day in the Life" from Casey! !
---------------------------------------------------------------------
Hello fans of the adorable Cisneros Family! I'm Casey, and my little corner of blogland is right over
here at Stress Case
.
Nicole and I went to high school together, and it has been so fun catching up on her life with her sweet little family through her blog! When she asked me if I was interested in doing a blog swap, I didn't even need a chance to think about it! We thought it might be fun to do "A Day in the Life" posts, due especially to the fact that Nicole and I are the same age, graduated high school the same year, but lead
very
different lives (what with her being a well-adjusted mother of
two
[almost!], and me being a never-ending student and all around
Stress Case
).
So, friends of Nicole, join me! This is A Day in the Life of a Neurotic Nurse:
Being that sleep is more important than safe driving, I do my makeup (and also sometimes eat breakfast) in the car.
Today, though, no breakfast. We're out of breakfast bars, and I'm out of time for anything else.
Due to confidentiality laws, I can't really share any photos from work.
Okay, fine I'll share one:
An average morning at work goes a little something like this:
Prepare exam rooms (clean, put paper on the exam tables, plug all equipment in)
Room a patient.
Room a patient.
Dip some urine.
Room a patient.
Give a shot.
Give 2 shots.
Blood sample.
Around 1:00pm, I get to take a little charting break and I am off to lunch!
Today (like most days to be honest, I am not great at brining my lunch), I treat myself to a little overpriced neighborhood market sushi.
The second half of the day goes much like the first, in that I am constantly running from room to room, torturing children with vaccinations, spending too much time close to urine, and having way too many sick children cough on me when trying to swab their throats.
Tonight, I am running with Cousin Tutor Girl, and need to change into my workout gear.
Tutor Girl meets me at the park for our 3-mile run/walk with her sweet son, Lil C, who joins us via stroller.
After the run, I head home for a healthy dinner.
Might be summer for some, but I always take online courses in the summer to stay focused.
After that, I decide that Chef Boyardee didn't quite hit the spot, and I need another little healthy snack.
I hit the couch and search the DVR for some good educational TV, but FIRST,
Handsome Hub gets something to eat, while I do some quick FB stalking and updating.
And the day ends the very same way it started,
feeling warm, safe, and loved in bed with my Handsome Husband.
Isn't that the very best part of being married?!
Thank you for sharing you blog with me, Nicole, and I hope you readers enjoyed my slightly hectic, and completely all over the place Day in the Life. Come by and read my ramblings on my silly little blog sometime!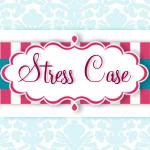 -----------------------------------------------------------------
Oh, Casey! You are so cute!
I hope y'all enjoyed a "Day in the Life" with Casey,
I know I did!
Thanks, Casey!